By Dawn Weber
Member-at-Large, Plant Sale Chairperson, and
Chairperson, Technology Committee, Wild Ones – St. Louis Chapter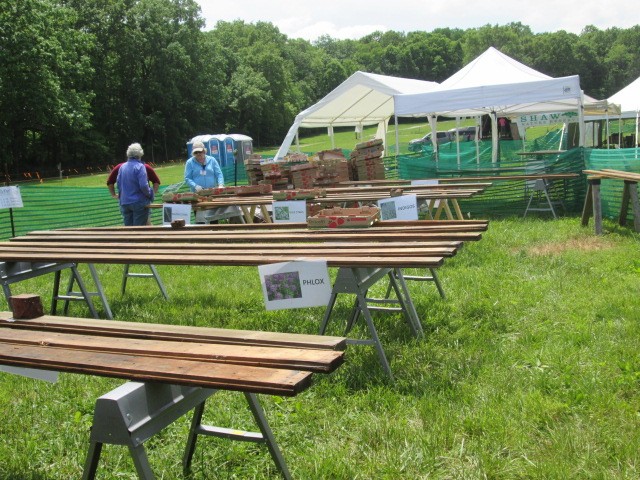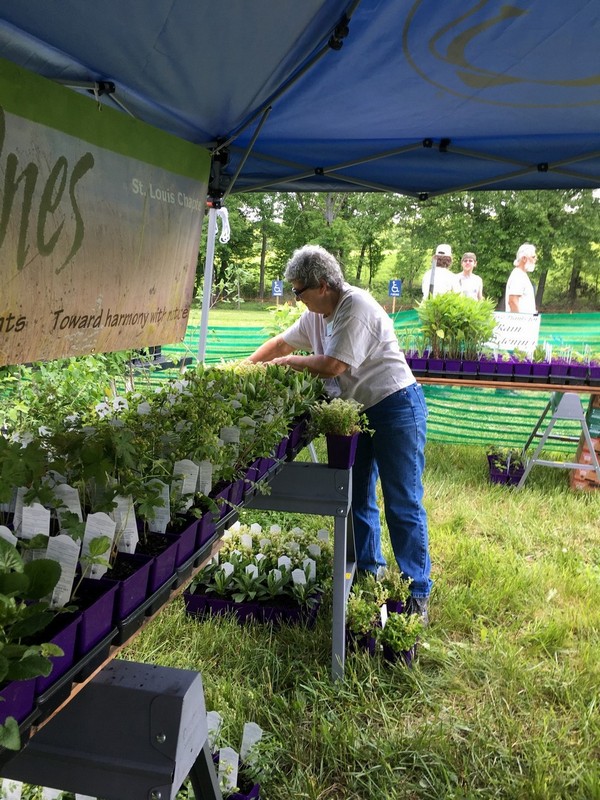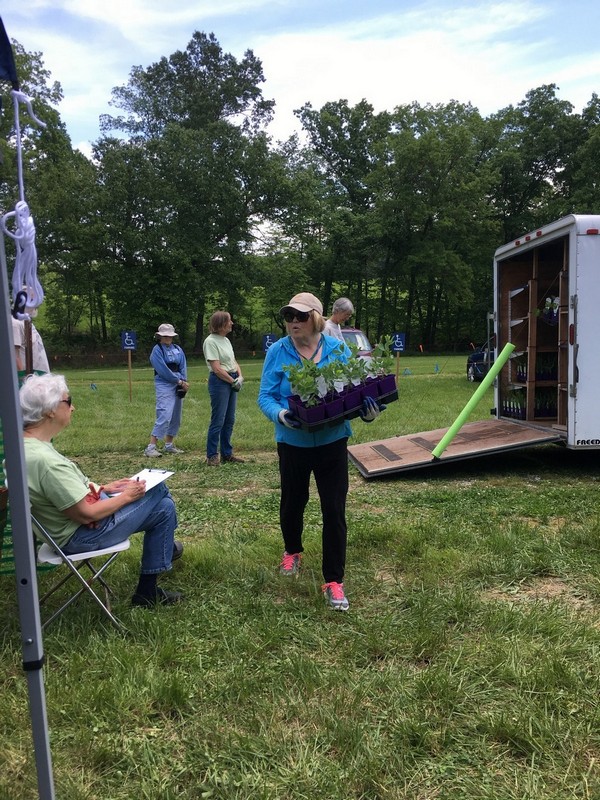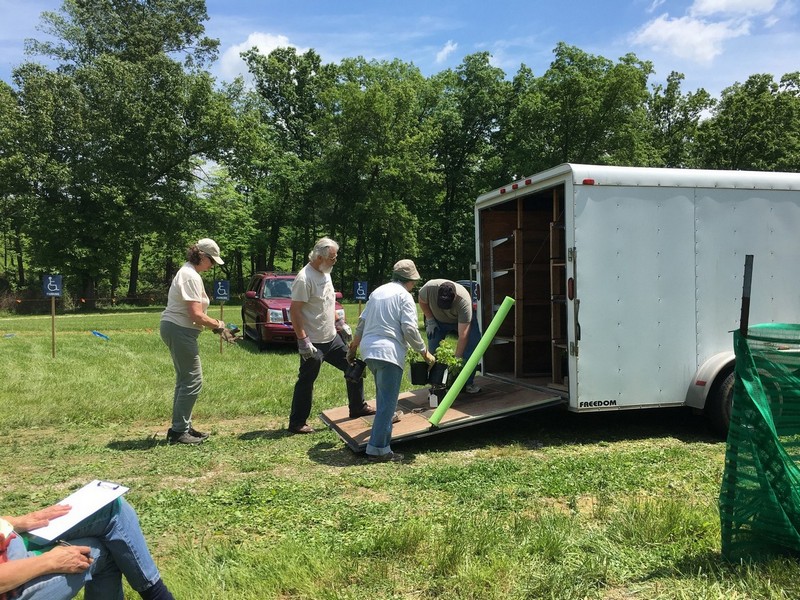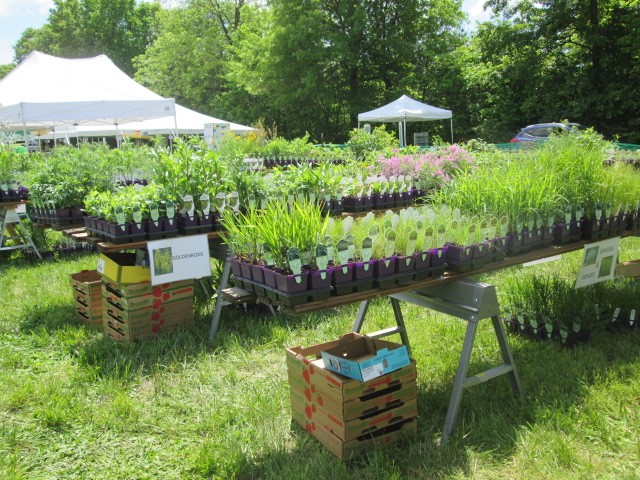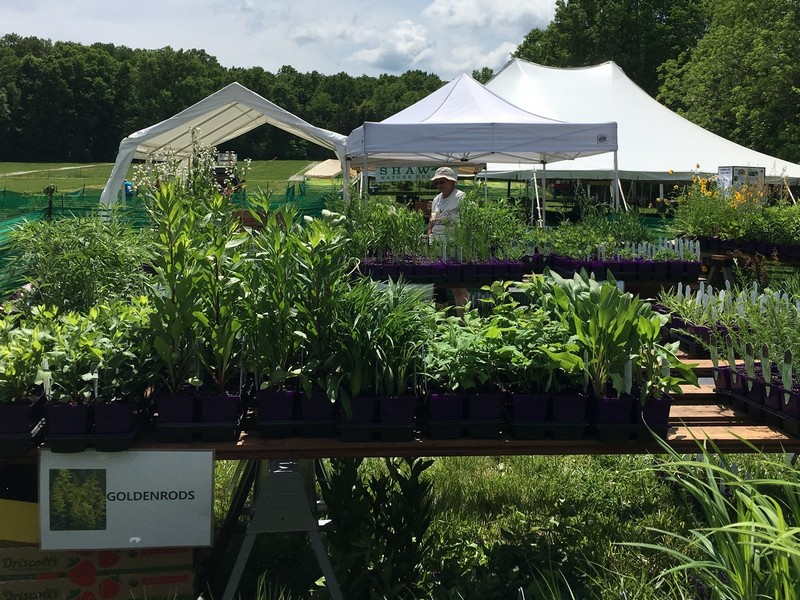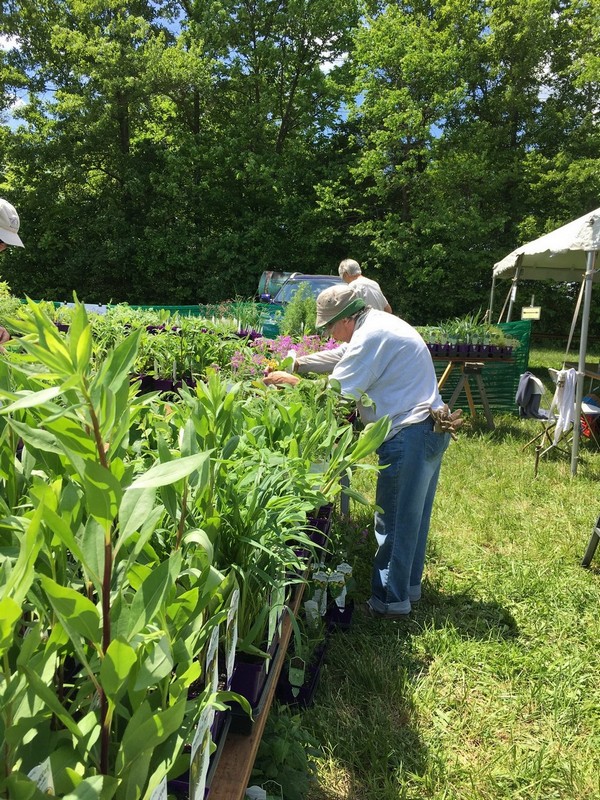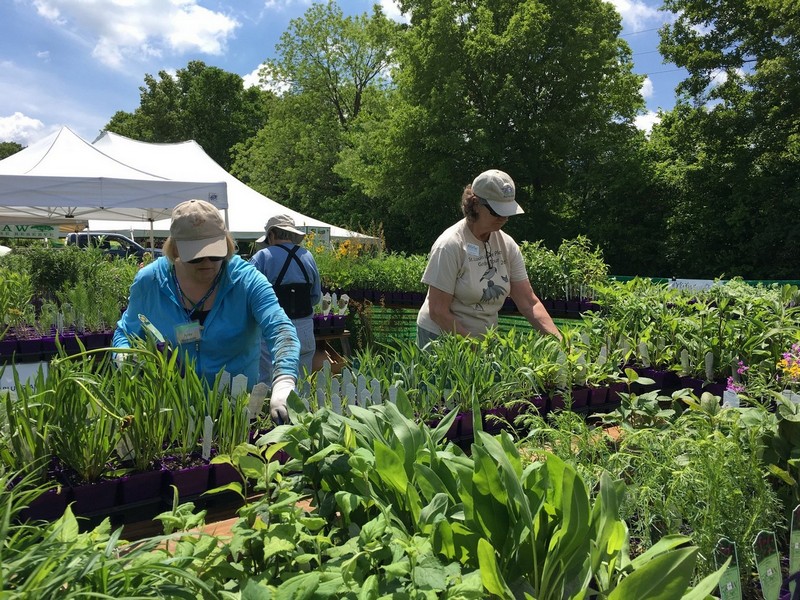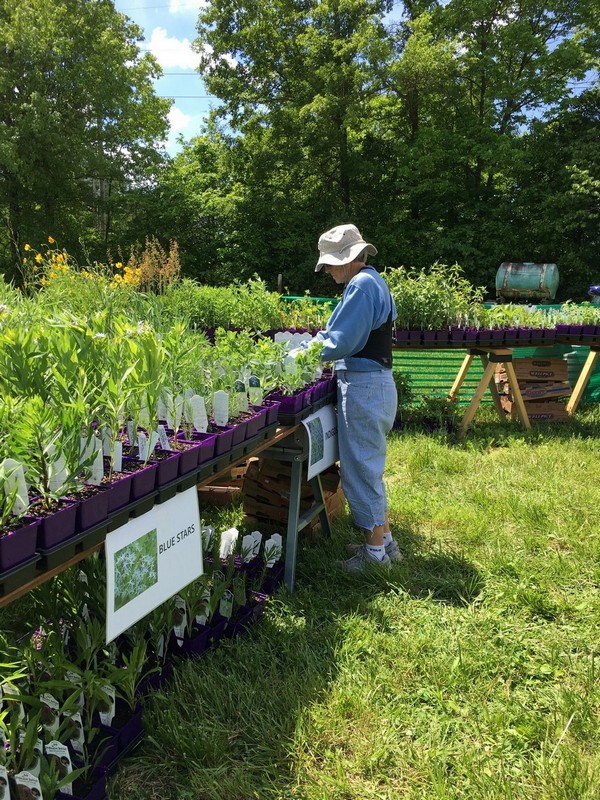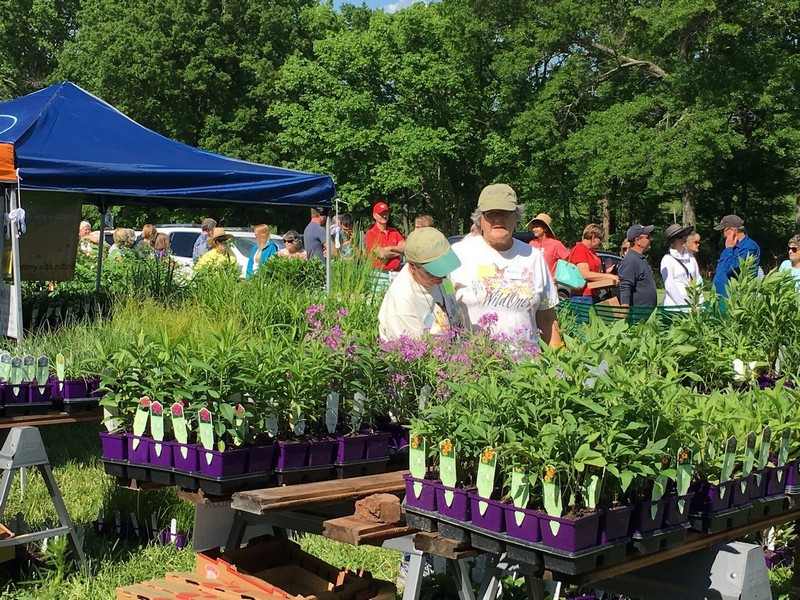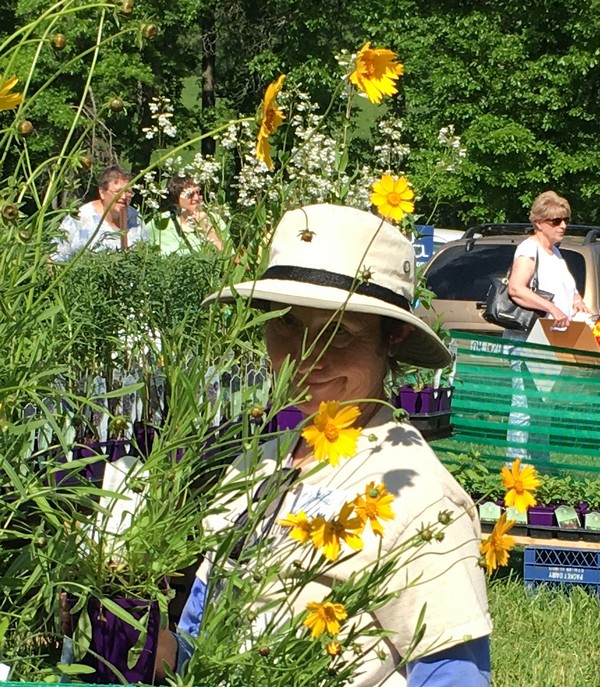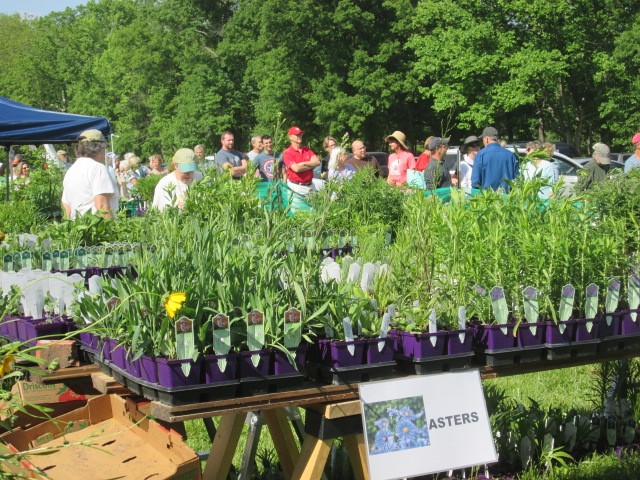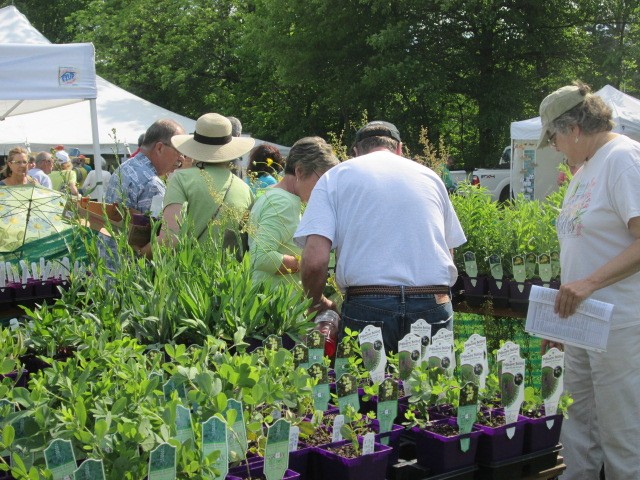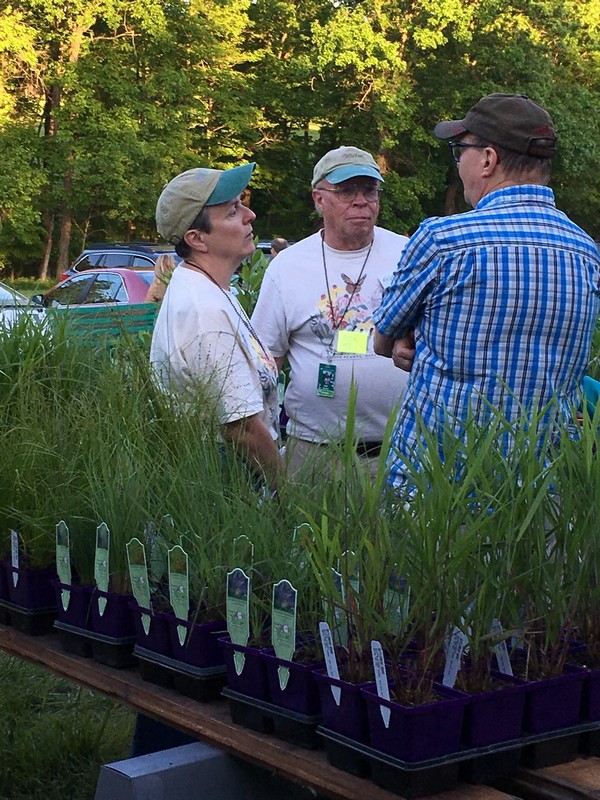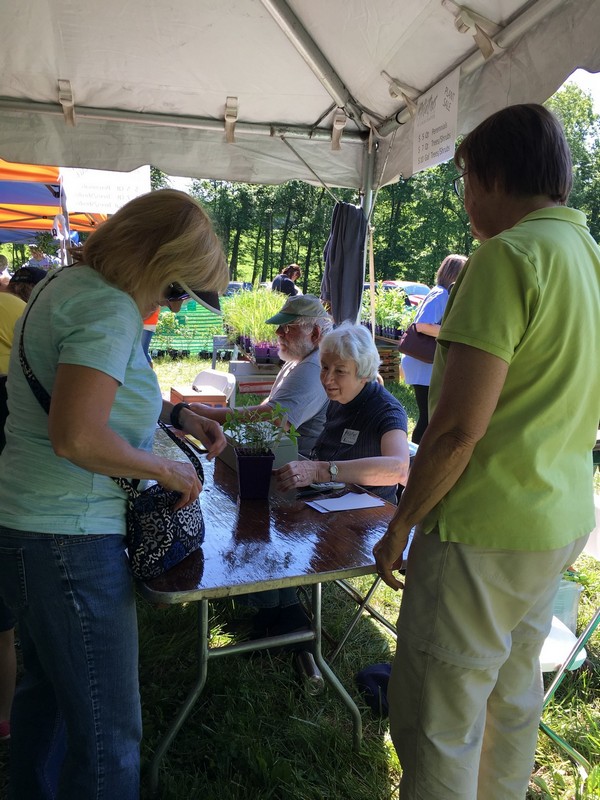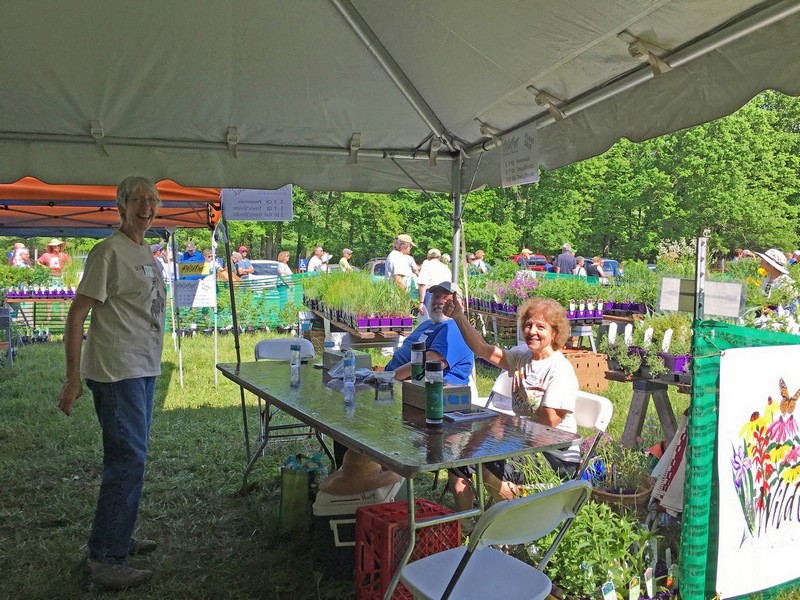 During the Mother's Day weekend, Wild Ones – St. Louis Chapter sold 2,110 Missouri native wildflowers and shrubs to Spring Wildflower Market shoppers that were eager to learn about and purchase native plants. Some folks came in with plant lists, others were looking for guidance about what to buy, and we helped them all.
Our plants looked GREAT this year. The lanceleaf coreopsis (Coreopsis lanceolata) and beardtongue (Penstemon digitalis) were in bloom and sold out quickly, as did other favorites like Indian pink (Spigelia marilandica), cardinal flower (Lobelia cardinalis), and the spring ephemerals like bluebells (Mertensia virginica) and celandine poppy (Stylophorum diphyllum). We had a lot of milkweed (Asclepias spp.) to sell this year, although some species ran out earlier than others.
We made a few changes this year:
Using online volunteer signup
Setting up on Friday morning (rather than Thursday afternoon)
Creating a different grouping strategy for the plants
Placing more plant signs
We felt that all were successful. I received lots of feedback regarding the changes, including some suggestions that we'll be considering for next year.
Thanks to Sue Leahy and Susan Burk for joining the plant sale committee. Distributing the responsibility made things a LOT easier for me as the chairperson.
After paying the vendor, our Chapter made a final profit of $3,988. This money supports our Chapter's gatherings, grant program, tabling event materials, the Landscape Challenge, and our support of the Native Plant School at Shaw Nature Reserve.
Thirty-two Wild Ones members helped with this year's sale by:
Gathering boxes for shoppers
Setting up the booth and unloading plants
Helping customers locate and select plants
Checking out shoppers and keeping the line moving – our booth was one that did not have long lines!
Loading up the remaining plants at the end of the sale and tearing down the booth
Special thanks to Marilyn Chryst for sharing her knowledge, experience, and concerns with me, to ensure continued success of the plant sale.
Thanks again to everyone! We're thinking about 2018 already. Hope to see you then!