By Marsha Gebhardt
President, St. Louis Wild Ones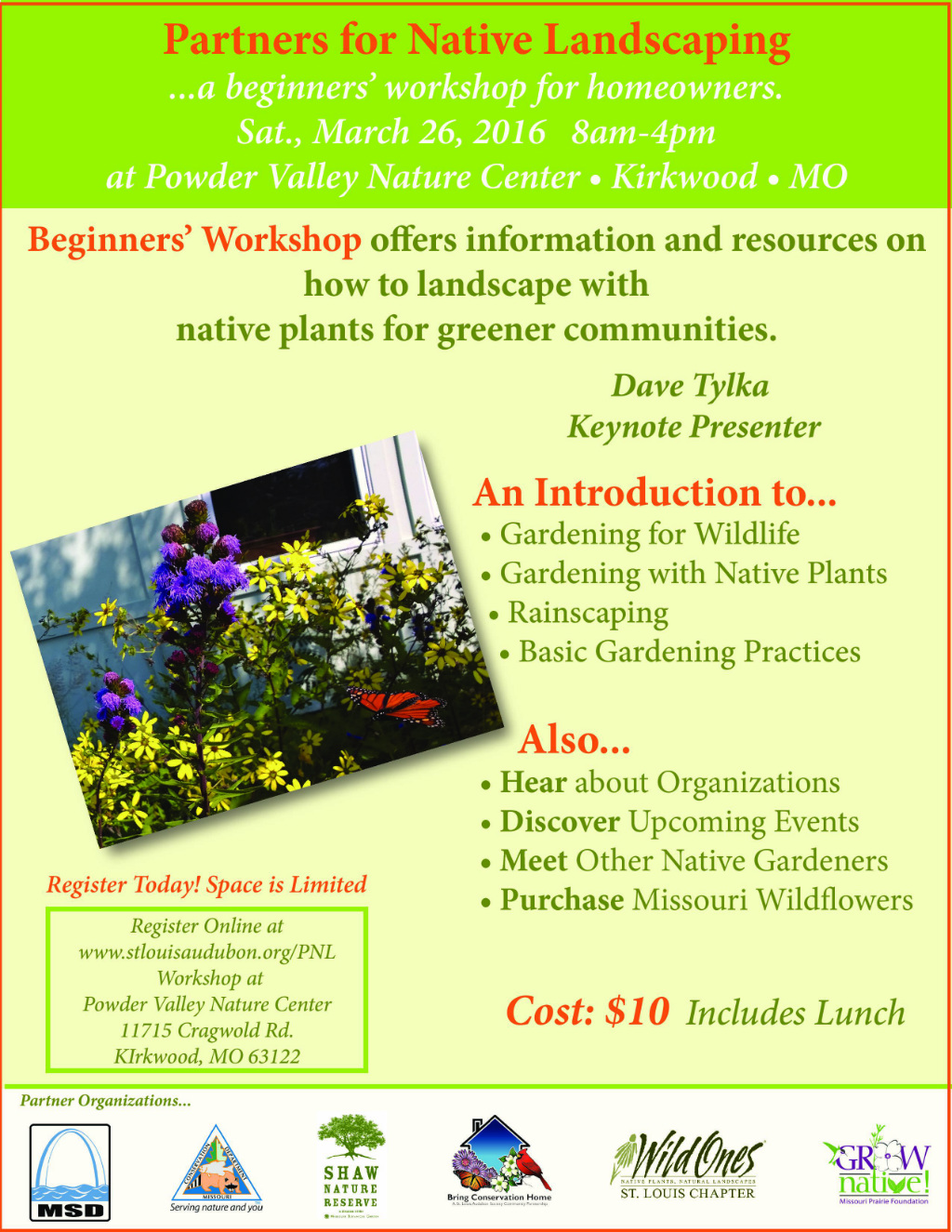 Keynote presenter: Dave Tylka
This program is an exciting opportunity for all of you who are in the early stages of learning about the why's and how-to's of landscaping with native plants.
A little history: Since 2011, St. Louis Wild Ones has worked to provide this annual workshop in partnership with Metro St. Louis Sewer District, Missouri Department of Conservation, Shaw Nature Reserve, Bring Conservation Home, and Grow Native! For the first three years, beginners were the target audience. Then in 2014, the partners produced the workshop as a gala held at the Missouri Botanical Garden, with Doug Tallamy as the keynote speaker. Last year the workshop was developed as an event for intermediate native plant gardeners, with breakout sessions offering more advanced content.
As a result of the successes of the last five years, the partners are initiating an on-going three-year cycle of Native Landscaping Workshops: beginners (2016), gala (2017), and intermediate (2018). This is a fine example of what is being accomplished as our local and state organizations collaborate on behalf of a greener community.
When: Saturday, March 26, 8:00 – 4:00 p.m.
(Registration begins at 8:00 a.m. Event begins at 9:00 a.m.)
Where: Powder Valley Nature Center
Cost: $10, which includes lunch
Registration is closed – This event is sold out. (Updated 2-24-16) For a map