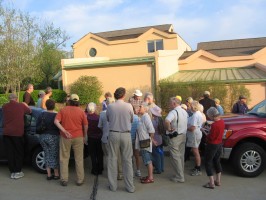 The Sommett Place off Old Big Bend subdivision in Kirkwood was our meeting site.
President Ed Schmidt welcomed 8 guests and 29 members.
Announcements and Volunteer Opportunities
Membership
Betty Struckhoff discussed membership benefits.
St. Louis Earth Day Festival
Fran Glass thanked the 18 volunteers who staffed our educational booth at the Festival and wrapped 400 Missouri Department of Conservation seedlings to give away. There were a total of 26 volunteer shifts.