By Kathy Bildner
Member, Wild Ones – St. Louis Chapter
Wild Ones 2017 Grants
No matter what size or shape the garden project, Wild Ones of St. Louis is there to help with grant money. We help pay for the native plants or seeds that will make the garden a wildlife haven for birds and insects. We help one garden at a time. We have been doing this since 2007. One of our recent meetings was at the Overland Historical Society grounds. They were a grant recipient in 2007, one of our first. We have helped plant 36 gardens.
This year we have helped to fund six gardens: five schools and one community garden. We work with the students, teachers, principals, parents, and community gardeners. So far this year we have spent $1580. The fall season has just begun and we are waiting on more requests.
This is how the process works:
We get a grant application as submitted on the Wild Ones web site. It is forwarded to me so I can decide if it is appropriate for us. Then I send it on to the Wild Ones grant team.
I contact the grant writer to ask when we can come to view the proposed grant site. I set this up with the team.
We visit the location, ask and answer questions, discuss the plans, and decide if we should recommend it to the board.
If approved, I contact the grant recipient and discuss how they will get their money and where they will get their plants.
Attached is an example of the Ethical Society's written grant and a Herculaneum bill. Below are photos from five gardens we helped fund this year.
Our grant gardens need mentors: a Wild Ones member who lives near one of our gardens and is willing to visit and talk with the gardeners involved. "Which are the weeds?" is a common question. I visit the Maplewood Richmond Heights grade school garden every couple of weeks. Penny Holtzman has been offering advice and plants to the Blades Elementary School near her house. If anyone lives near any of our new gardens and is willing to help them, let me know. I can give you contact information.
This year's grants go to:
Herculaneum High School, #1 Black Cat Drive, Herculaneum, MO 63048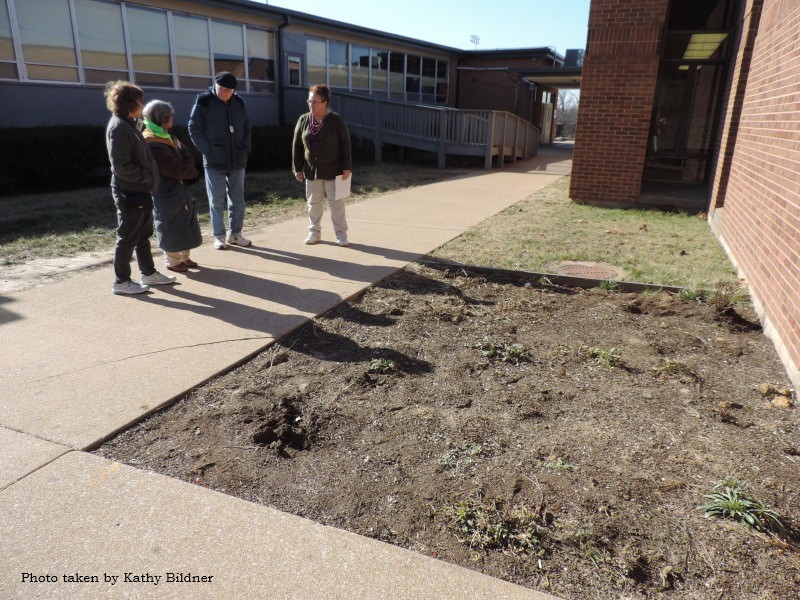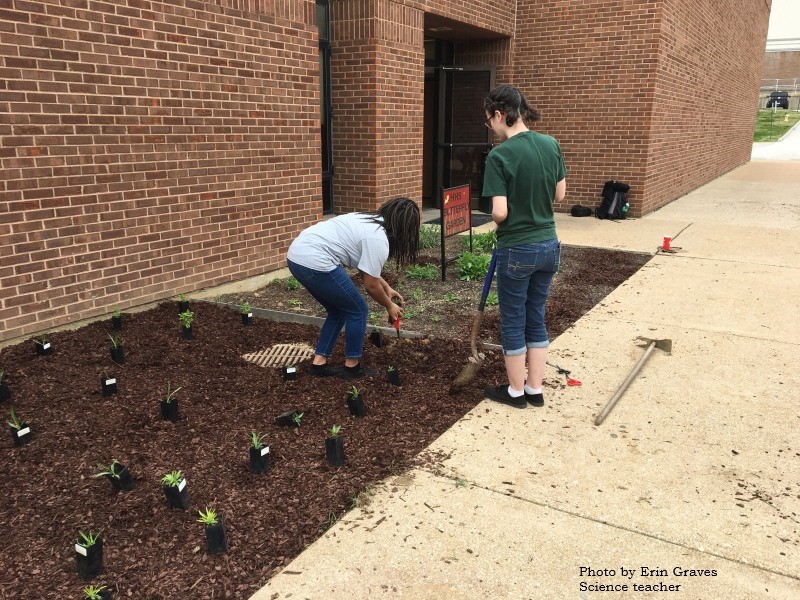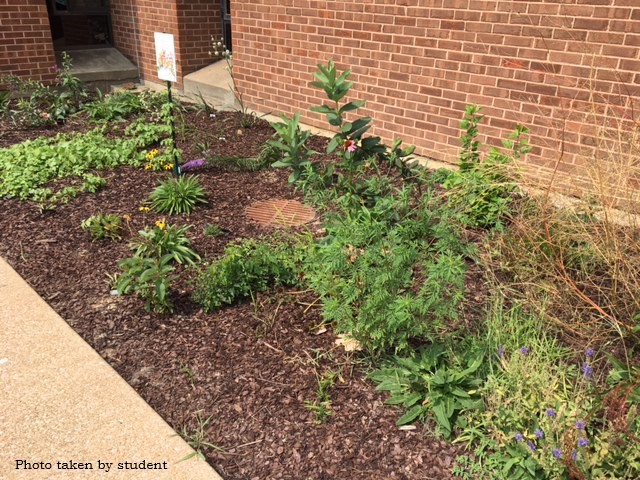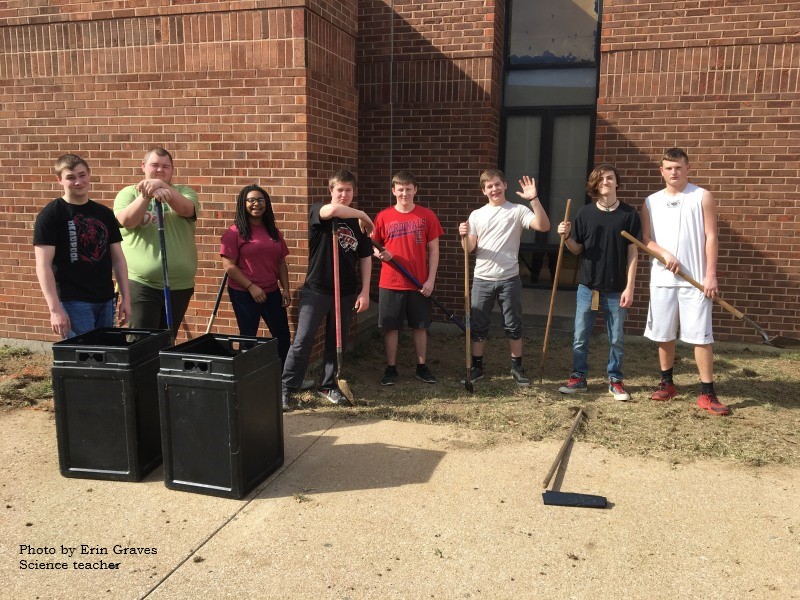 Town and Country Community Garden, 13525 Clayton Rd., St. Louis MO 63131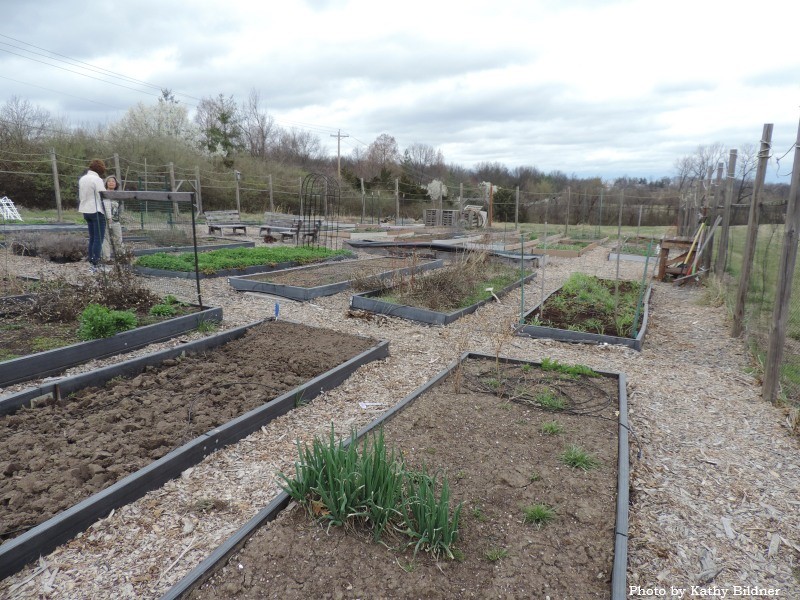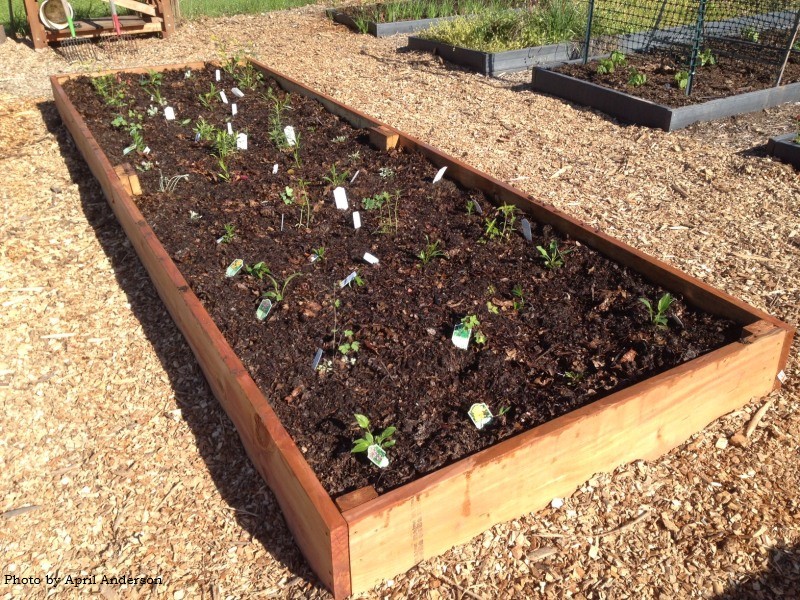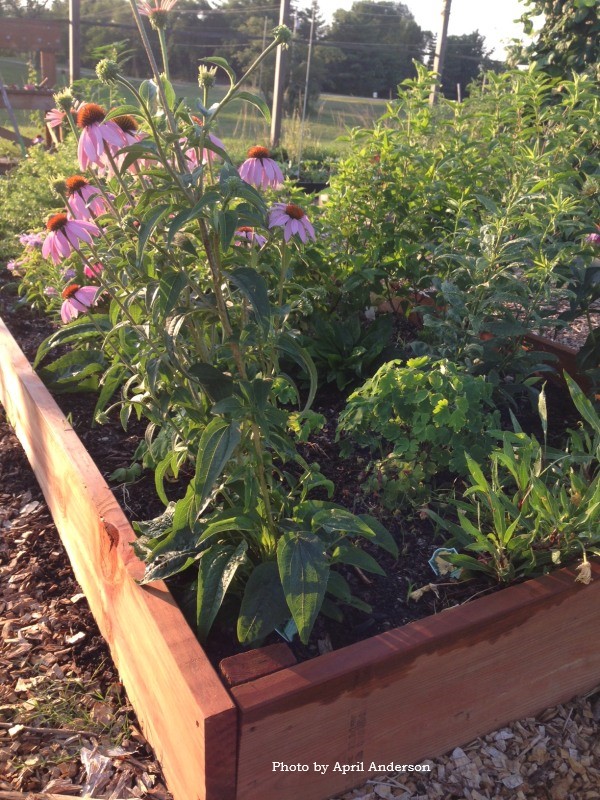 The Ethical Society, 9001 Clayton Road, St. Louis MO 63117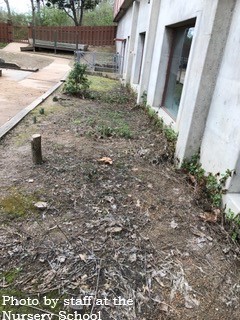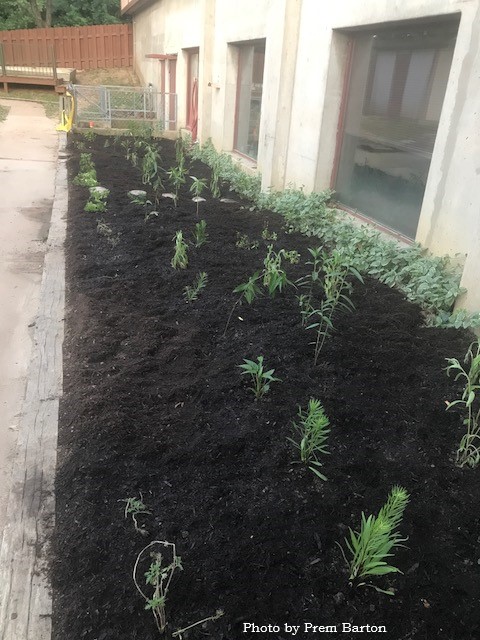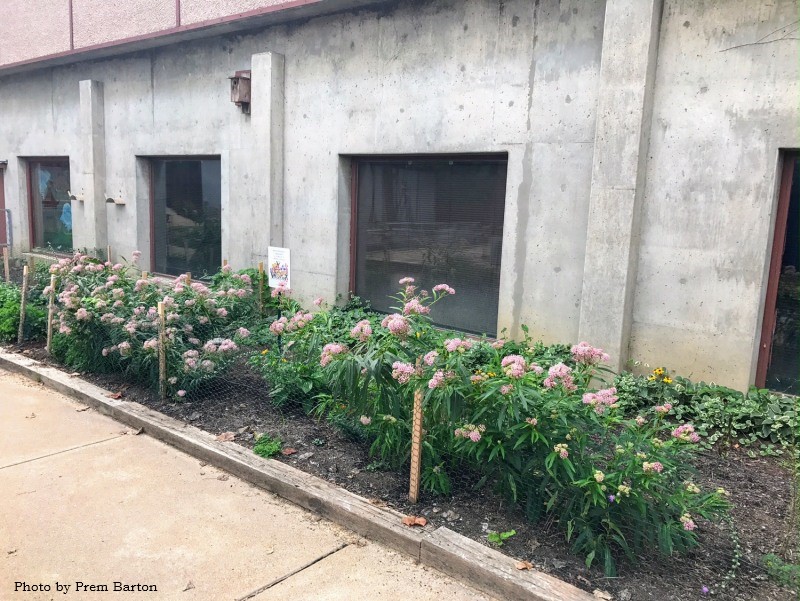 Blades Elementary School, 5140 Patterson Rd., St. Louis MO 63129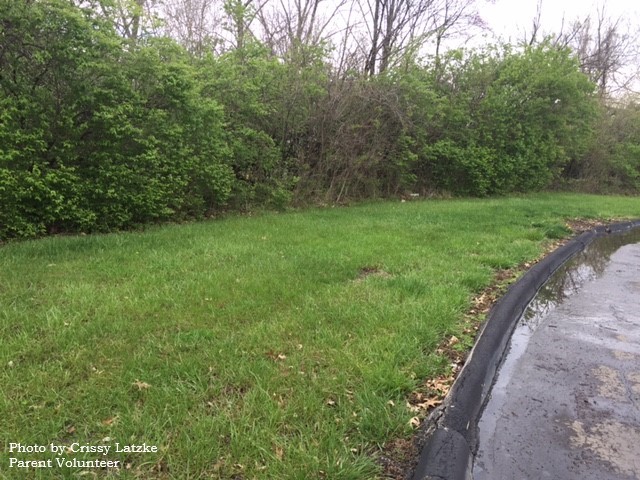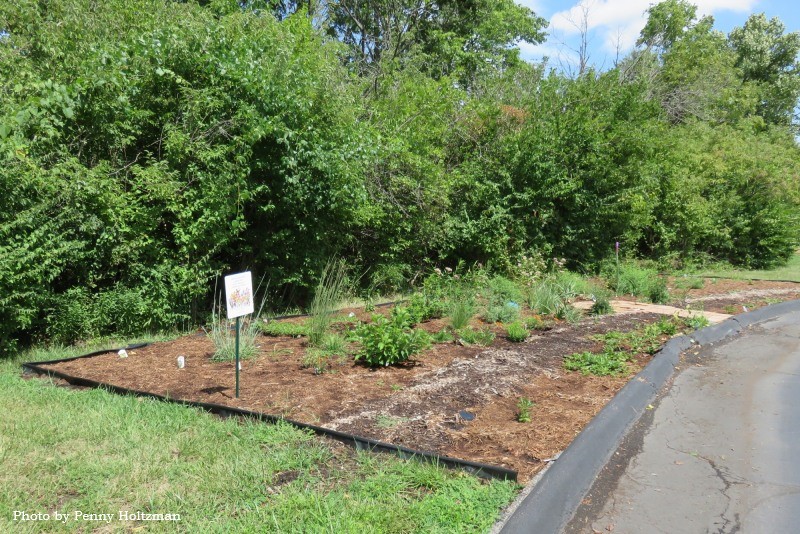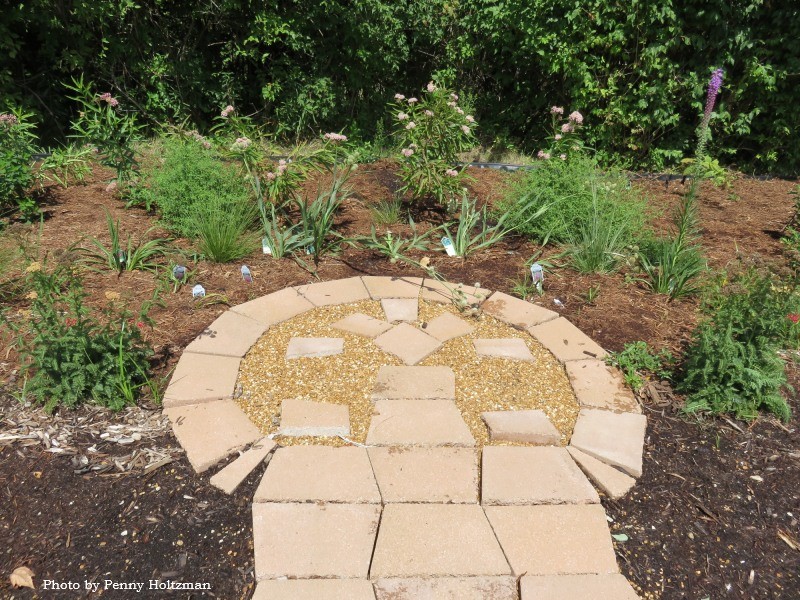 McGrath Grade School, 2350 St. Clair Ave., Brentwood MO 63144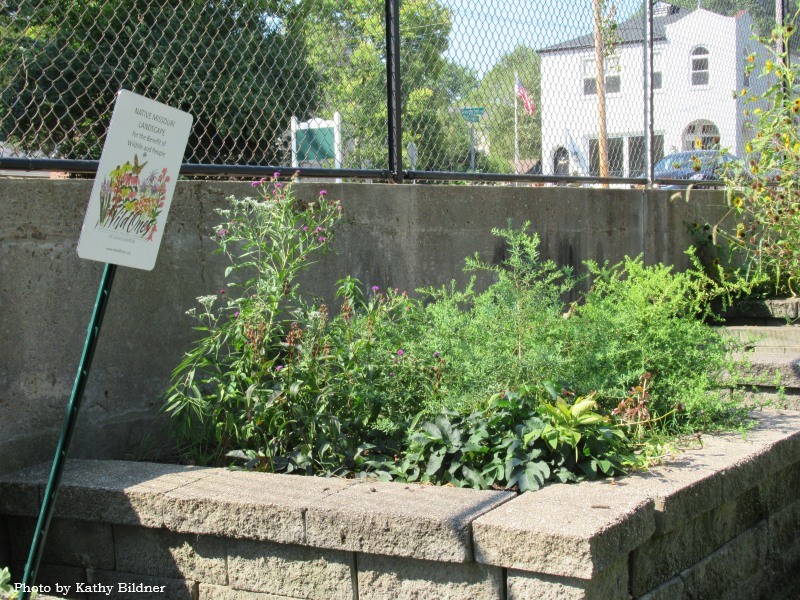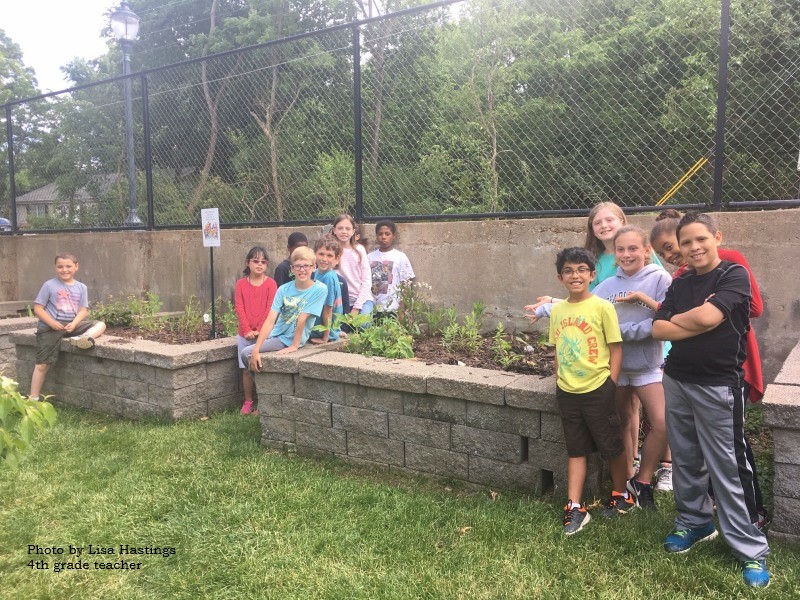 Holy Cross Academy-Our Lady of Providence Campus, 8874 Pardee Rd. St. Louis MO 63123 is in process.