By Marsha Gebhardt
President, Wild Ones – St. Louis Chapter
Former St. Louisans Bill and Linda Bennett invite you to a Grow Native! Workshop: Native Plants Get Us Back to Our Roots on Saturday, May 14 in Arcadia, their new hometown. The workshop features speakers Mitch Leachman, Betty Struckhoff, Bill Ruppert, and Julie Norris and will focus on Missouri native plants.
Participants will learn how to use these plants in their landscapes to attract birds, bees, butterflies, hummingbirds, and other pollinators. In addition, the workshop will help farmers and landowners locate funding sources for installation of natives in their landscapes.
In the year since they moved from St. Louis to the Arcadia Valley, Bill and Linda have become local leaders in native landscape education and advocacy. One of their objectives is to form a local Wild Ones chapter. As they began to reach out to potential presenters, the Bennetts also approached GrowNative! for their help and advice since they have a state-wide reach. GrowNative! happily contributed their expertise, including the use of their website to advertise and register participants.
The venue for the workshop is the historical Arcadia Academy, just ninety minutes from St. Louis. The Academy is on the National Register of Historic Places with its "unique history, architecture, amenities & natural beauty".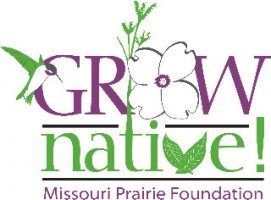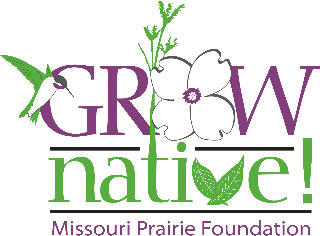 Bill and Linda's hope is that this Grow Native! workshop sparks local interest in native plants as well as gathers people already interested in using natives in their landscapes. At the end of the workshop, they intend to take a walk through the campus to identify natives growing there.
A strong showing from St. Louis Chapter members would be beneficial to the workshop, supporting the Wild Ones message, as well as helping to identify natives on the campus.
The registration deadline has been extended to May 12, so round up some of your native plant cohorts and make a day of it. Don't miss this opportunity!
Directions to Arcadia Academy
211 College Street, Arcadia, MO 63621
From St. Louis (map):
Take I-55 south out of St. Louis to US Hwy 67, just south of the Festus (Route A) exit.
Turn right (Exit 174) onto southbound US Hwy 67 and drive past Bonne Terre, Park Hills, Leadington and into Farmington.
On the south side of Farmington is the Hwy 221 overpass. Exit onto Hwy 221 to the right. Travel on Route 221 for nine miles where Hwy 221/21 turns to the left. Stay on Hwy 221/21 for nine more miles to Pilot Knob/Ironton/Arcadia.
Once in Arcadia, turn right onto Maple Street, then left at the 1st cross street onto College Street. Destination will be on the right.