From Bill Brighoff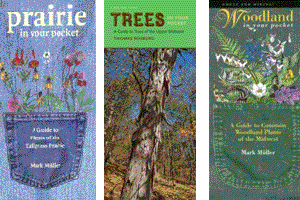 The University Iowa Press has its pocket guides (and other publications) on sale, including:
Prairie in Your Pocket

Trees in Your Pocket
Woodland in Your Pocket
These helpful guides, that normally cost $9.95 are on sale for $5. There is also a shipping cost, which in my case was about $1.33 a guide. Visit the sale page and enter the promo code: IYP13 (be sure to use capital letters). Offer expires June 21, 2013.