From Dawn Weber, winner of this year's Landscape Challenge
Thank you so much for everything!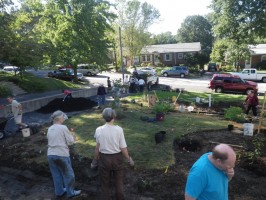 Thank you to all of the volunteers who came on planting day. It was amazing to see so many people show up and work together to get all those plants in the ground so quickly! In addition to the planting help, I appreciated that so many asked about my interest in gardening, birds and conservation, offering words of encouragement and sharing tidbits of information that I can use in the future.
Special thanks to Scott and Jeanne for their support, answering questions ahead of the planting, and those that I know will come up as time goes on.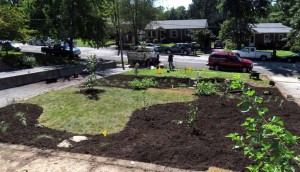 Some of my extended family came by to see the yard yesterday, and brought up that they wanted to make improvements to their own yards, which was a great opportunity to talk about the benefits of native plants.
Many folks from up and down the street have stopped by to tell me that they like the landscaping, and when I explain the project to them, they're excited about what it will bring to the neighborhood.
I'm very grateful for the experience so far,and I look forward to the insects, birds and beauty to follow :).
Dawn
View more photos of this year's project.