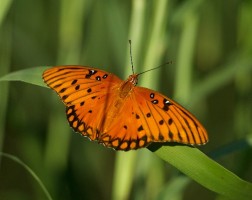 Here are some upcoming workshops as we wait for warmer weather:
Are Your Trees 100 Years Old? – Saturday, Jan. 26 (and again Feb. 9) at 11:30 AM at THE HEIGHTS
Learn how to discover the species and age of the trees in your yard and neighborhood. Michael P. Walsh, Forest ReLeaf of Missouri, will lead this brief seminar.
Sponsored by Friends of the City of Richmond Heights as part of Richmond Heights' 100th Birthday celebration
Starting Native Plants from Seed – for ages 10 and up.  Saturday, Feb. 16 from 10–11:30 AM at Columbia Bottom Conservation Area.  Reservations begin Feb. 2.
Basic Winter Tree Identification webinar.  Tuesday, February 19, 11 am – noon.  Free
Presented by the Illinois Forestry Association.
While winter is one of the best times to improve your trees, it's difficult to identify trees without their leaves. University of Illinois Extension Forester Jay Hayek promises to condense the basics into this one-hour webinar.  Register online.
Go Wild! Landscaping for Wildlife.  Tuesday, Feb. 19 from 10 AM–noon at Powder Valley Nature Center.  Reservations begin Feb. 5.
Partners for Native Landscaping workshop.  Saturday, Feb. 23 from 8 AM to 4 PM at Powder Valley Nature Center.  Read more about it.
Grow Native at Home.  Saturday, Feb. 23 from 9:30–11 AM at Rockwoods Reservation. Reservations begin Feb. 8.
Grow Native at Home.  Saturday, Feb. 23 from 1:30–3 PM at August A. Busch Memorial Conservation Area. Reservations begin Feb. 8.
Southern Illinois Indigenous Plants Symposium.  Saturday March 16 at John A. Logan College, Carterville, IL
The goal of the symposium is to promote awareness of native plants, their use and impact on our environment.  Internationally known mycologist Dr. Gregory Mueller from the Chicago Botanic Garden will be the keynote speaker, and will be joined by other environmental experts from southern Illinois.  The symposium will start with guided hikes at Giant City State Park on Friday March 15, and end on Sunday with more guided hikes at Crab Orchard National Wildlife Refuge.
The event is open to everyone.  For more information on this and other University of Illinois Extension events, call 618-687-1727 or visit the UI Extension website.