By Betty Struckhoff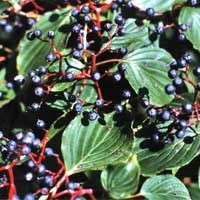 How lucky we are to live in the St. Louis area!  Here are some of the opportunities in the next six weeks to learn and experience more of the beauty of native landscaping.
June 4, 1 p.m. – Landscaping with Native Trees and Shrubs
Sunset Hills community center, 3939 S. Lindbergh, Sunset Hills, MO 63127
Presented by Betty Struckhoff. Free and open to the public. Read more.
June 6 – St. Louis Urban Gardening Symposium
Brightside St. Louis' Demonstration Garden
Here are the topics to choose from:

Neighbors Naturescaping (for public spaces)
Native Annuals and Perennials
Gardening for Birds
Native Shrubs
Dealing with Urban Soils
Native Grasses
Gardening for Butterflies
Native Small Trees
Rain Gardening
Gardening for Pollinators
Care & maintenance for Woody Plants
Naturescaping for Your Home
Pruning Woody Plants
Cost is $10. Register online.
June 11 – Native Plant School: Landscaping for Deer Resistance
Shaw Nature Reserve
Some native plants are resistant to deer browse, others are not, and some fall in between. This class will focus on 100 native plant species and their resistance to deer. We also will look at methods to prevent deer antler rubbing.  Part of the Native Plant School series.
June 14 – 5th Annual Sustainable Backyard Tour
Tour sites showcase a range of best practices, including low-impact lawn care, using recycled materials, beekeeping, native plants, mushrooms, fruit & nut trees and edible perennials, as well as rainwater conservation and renewable energy. For more information, visit www.SustainableBackyardTour.com or email Terry@SustainableBackyardTour.com.
June 20 – St. Louis Native Plant Garden Tour
Ten different home landscapes, stretching from Clayton and Richmond Heights south to Webster Groves and Kirkwood, are being showcased for their variety of styles and maturity levels. More information about the event, as well as other upcoming garden tours, is found in the May, 2015 issue of the The Gateway Gardener.
Registration for this year's event is closed. Stay tuned for information about next year's tour.
June 20, Aug. 15, Sept. 19 & Oct. 17 – tours of Forest ReLeaf's nursery
CommuniTree Gardens, located in Creve Coeur Park
This nursery is home to over 22,000 trees representing more than 120 different species or cultivars, over 95% native Missouri. Come learn tree identification, explore how rain gardens attract wildlife and cut costs, and see examples of species that thrive in hard-to-grow areas. An official Monarch Waystation, the greenhouse features many hard-to-find native species grown from seed. Read more on the Forest ReLeaf website.