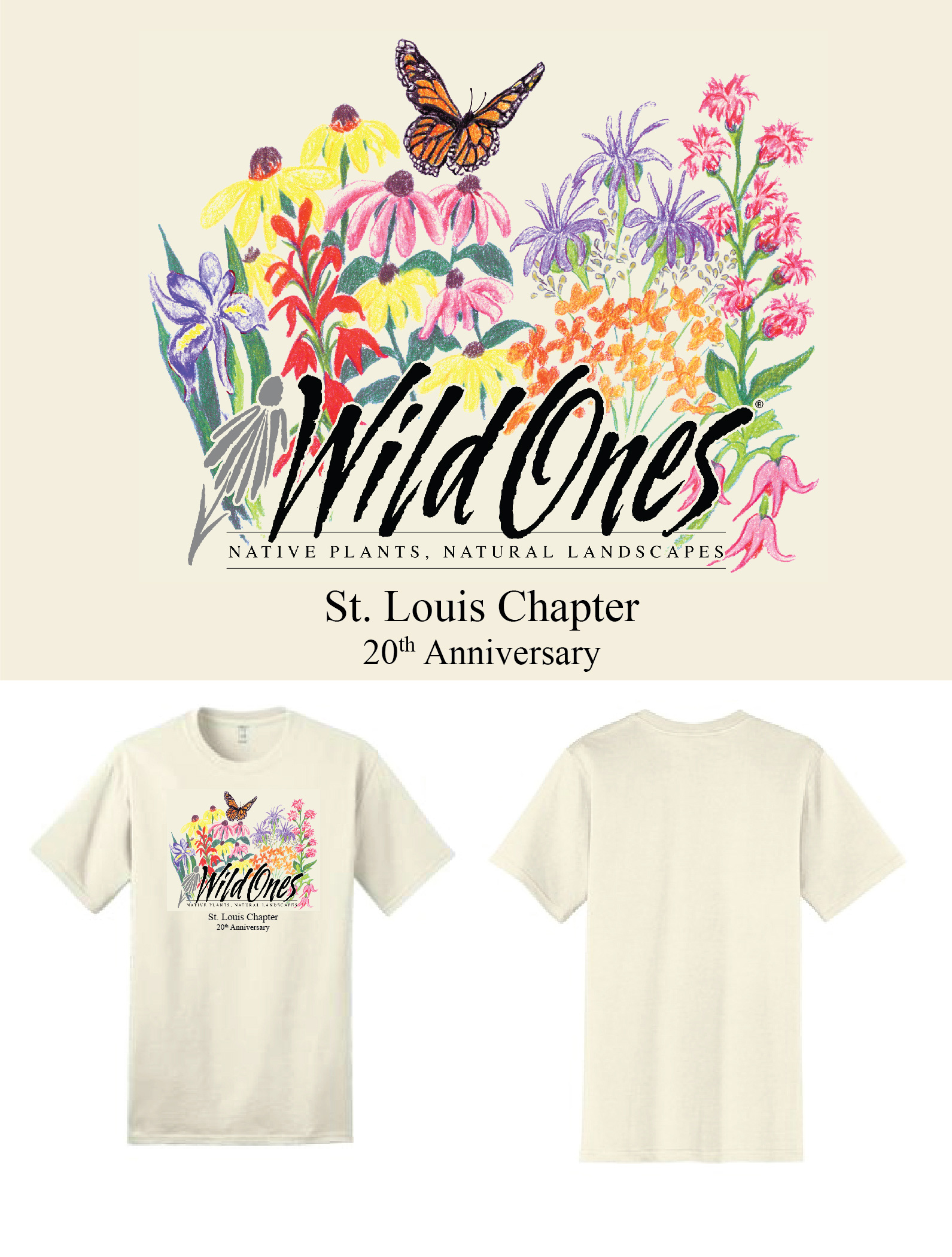 2018 marks the 20th anniversary of the Wild Ones – St. Louis Chapter! We are excited to celebrate 20 years of encouraging landscaping with native plants!
In recognition of this milestone, we have developed a t-shirt with our monarch logo and an extra line highlighting the 20th anniversary.
T-shirts are printed on a nice heavyweight cotton in natural color and the cost is only $10.
Pay by cash or check when you pick them up.
Shirts will be available for pick-up at any Wild Ones event starting with the March 14 gathering.
If you have any questions please contact Sue Leahy via the Contact Us page
Order yours today!