Before we know it, the growing season will start winding down. But there are still plenty of opportunities to learn about landscaping with native plants.
Powder Valley Nature Center
Floral Design with Widlflowers – Aug. 14
Native plants greatly benefit wildlife, but widflowers can also make beautiful floral arrangements. Learn about the native wildflowers in the garden at Powder Valley, and then learn simple tips and tricks about design before making your own arrangement to take home.
More information
Native Plant School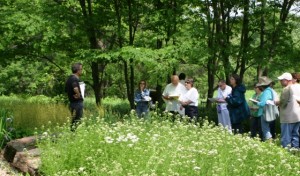 The Native Plant School, co-sponsored by St. Louis Wild Ones, has released their fall/winter classes. Click any title for more information:
Shaw Wildflower Market
This may be one of the last opportunities to get plants this fall.
Date: Friday, Sept. 11
Time: 4:00 – 7:30 PM
Place: Shaw Nature Reserve, Whitmire Wildflower Garden
Cost: Adults $3, Seniors $3, Missouri Botanical Garden / Shaw Nature Reserve members, free
More information
Grow Native! workshops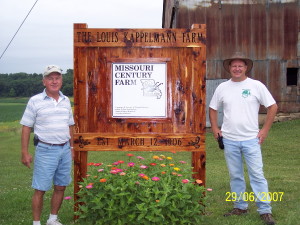 September 19: Glade Restoration and Converting Cropland and Fescue to Native Plantings; Rosebud, MO
Visit a 325-acre century farm that has seen nearly 80% restoration, learn how to establish and manage native grass on former crop/fescue land, and also restore and manage glades. Read more.
November 21: Workshop on Happy Plants, Happy Pollinators, Healthy Soils & a Huge Harvest; St. Louis, MO
Learn how vegetable gardeners can use native plants to make the most out of their garden space. During this workshop you will learn:
how to maximize your soil's potential by using organic matter
how to identify healthy soil
methods for sustainable urban gardening
how to vary plantings to attract pollinators