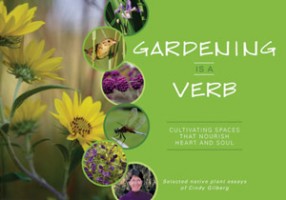 A collection of essays Cindy Gilberg wrote for the Native Plant School newsletter, The Gateway Gardener, The Healthy Planet, and other publications have been re-published in a new book, "Gardening Is A Verb."
The book is available for $12 at the Shaw Nature Reserve and Missouri Botanical Garden bookstores. Copies will also be available at our meeting Wednesday night.
Read a review by Jean Ponzi.