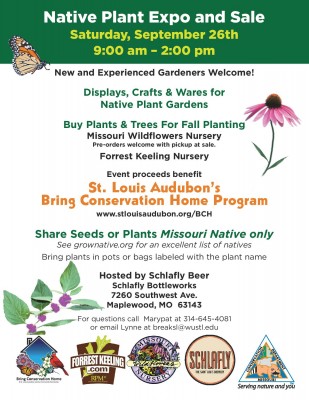 By Mitch Leachman
The second annual Native Plant Expo and Sale will be held Saturday, September 26th in Maplewood at the Schlafly Bottleworks from 9 am to 2 pm.
This FREE event is a great opportunity for you to share your native plant wealth with others at the St Louis Audubon Bring Conservation Home table. Their Habitat Advisors (many of whom are Wild Ones members) will be on-hand to distribute the plants/seeds and facilitate swaps.
Please keep the species separate and label all containers clearly.
For additional event details and contact info, download the flyer.