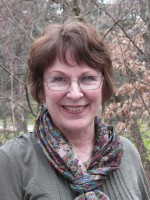 Wild Ones member Margy Terpstra will give her program Why Our Yards are So Important to the Full Life-cycle Conservation of Our Native Birds tonight, Tuesday August 16, at The Ethical Society, for the monthly meeting of the Missouri Nature and Environmental Photographers (MoNEP).
Our members and readers are invited to attend the free program.
When: Tuesday, August 16 from 7:00 to 9:00 p.m.
Where: The Ethical Society, 9001 Clayton Avenue, St. Louis, 63117
Parking and the evening entry to The Ethical Society are at the rear of the building. Follow the driveway down the hill, along the side of the building to the large parking lot at the back. Enter through the door on the right side of the lower level.
Margy will address what native birds are, when they are here in Missouri, and what they need. The conservation status of many of our native songbirds has dramatically changed within our lifetimes. What can we do right in our own yards to help them?
The Terpstra's yard has been a veritable learning lab for suburban conservation with 147 species of birds recorded, including 36 species of warblers. Margy has taken all of the images in this presentation, which includes birds listed as vulnerable, threatened, and soon-to-be-listed as endangered. She hopes you will be inspired to do at least one thing to help them.
Margy is an avid birder, nature photographer, and lifelong gardener with a degree in horticulture. She is a member of MoNEP, Wild Ones and the Audubon Society, and has served as a Bring Conservation Home Habitat Advisor.
Since 1996, Margy and her husband, Dan, have worked together to remove invasive plants and restore their half-acre Kirkwood property with beautiful Missouri natives. They have named their wildlife sanctuary Shady Oaks and Margy has been photographing the abundant  flora and fauna there since 2003. Margy shares her images and experiences in a blog on their website at hummerhavenunltd.com.
Hope to see you there!