By Susan Lanigan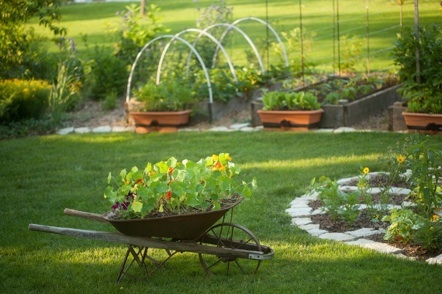 See first-hand how other St. Louisans have integrated sustainable practices and beauty into their little piece of Earth.
The 2014 Sustainable Backyard Tour is a self-guided, open-house-style tour of over 40 yards. This is a great opportunity to see examples of outdoor sustainable living—from organic gardening to rain gardens and mud ovens. Read descriptions of some of the yards.
When: Sunday, June 22, 11 am – 4 pm.
Cost: Free, but you're asked to register.
Where: Pick up a tour booklet with addresses and maps from sponsors, or download the information from the SBYT website closer to the tour date.
To volunteer for the tour, either as a docent or an apprentice, or to sponsor, complete the volunteer sign up  form.