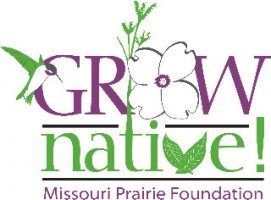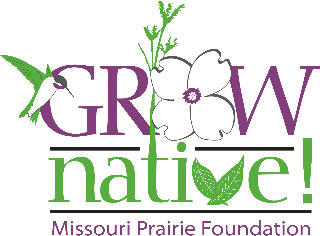 Grow Native! Originally a program of the Missouri Department of Conservation, Grow Native! is becoming a part of the Missouri Prairie Foundation. Their website includes information on native plants, a landscaping guide, a buyers guide on where to buy native plants and seeds, and much more.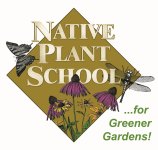 Native Plant School, co-sponsored by St. Louis Wild Ones, offers a year-round series of mostly outdoor learning sessions in the Whitmire Wildflower Garden at Shaw Nature Reserve. They cover various aspects of native home landscaping and prairie/savanna/wetland re-establishment.

Shaw Nature Reserve. Originally set up by the Missouri Botanical Garden as a safe refuge for the plant collection from the smoke pollution of the 1920's, Shaw Nature Reserve is a nature reserve, a place to walk and hike, and a good spot for relaxing and for studying nature. It has become a premier educational, research and habitat restoration and reconstruction site.
Native Landscaping Manual. A collaborative project between the Missouri Department of Conservation and Shaw Nature Reserve. Available free as PDF downloads:
Chapter One: Reconstructing a Tall Grass Prairie
Chapter Two: Rain Gardening and Storm-water Management
Chapter Three: Control and Identification of Invasive Species
Chapter Four: Landscaping with Native Plants, including recommendations on plants resistant to deer browsing
Spring Widlflower Sale at Shaw Nature Reserve. SNR and several area nurseries offer hundreds of varieties of annual and perennial wildflowers, ferns, trees and shrubs. Admission is $3 per person; free to Missouri Botanical Garden Members and Shaw Nature Reserve Passholders.
NOTE: Wild Ones members who volunteer at our booth get a discount on our plants!
Missouri Department of Conservation offers tree, shrub and woody vine seedlings.
Eastern Illinois University has an online seedling identification database: Prairie Restoration: A Digital Aid Featuring Seeds, Seedlings, and Fruit with a plant list by species and a plant list by common name.
About Twitter for Wild Ones (PDF)
Recommended books. Some of these are available through the national Wild Ones website.
The Midwestern Native Garden by Charlotte Adelman and Bernard Schwartz
Missouri Wildflowers by Edgar Denison
Missouri Wildflowers of the St. Louis Area by Erna Eisendrath
Tried and True Missouri Natives for your Yard, Missouri Department of Conservation
Noah's Garden by Sara Stein
Bringing Nature Home by Douglas Tallamy
Native Landscaping for Wildlife and People by Dave Tylka
Please let us know about other resources you've found helpful.