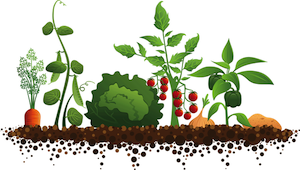 Now in its 3rd year, the Sustainable Backyard Tour is a free, self-guided, open-house-style tour of sustainable outdoor residential spaces around St. Louis. It is a unique opportunity to see first hand how others have integrated sustainable living practices into their little piece of Earth.
This year's tour will be Sunday, June 23. If you or someone you know has a great example of outdoor sustainable living—from organic gardening to rain gardens and mud ovens—consider being a stop on this year's Tour. Register online.
To volunteer for the tour, either as a docent or an apprentice, or to sponsor, send an email to Terry@sustainablebackyardtour.com.