Know Maintenance Natives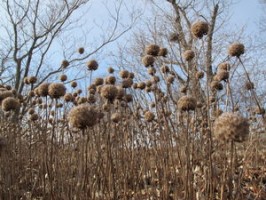 Location: Bowood Farms
Date: Saturday, February 25
Time: 2 PM
Cost:  Free
All natives aren't unruly. Some behave quite nicely in the garden with beautiful blooms too. A little attention is all they need to promote flowering and control reseeding and aggressiveness. Come learn about the unique characteristics of native plants and how to integrate them into your landscape with proper plant selection.
Native Plants for Your Backyard Habitat
Location: Columbia Bottom Conservation Area
Date: Sunday, March 4
Time: 01:00 PM – 03:00 PM
Reservations required February 18 – March 4
Would you like to attract birds, butterflies, and other interesting creatures to your yard? Create an irresistible habitat for them by adding native plants to your garden. Missouri's native plants and animals are meant for each other. We'll introduce you to hardy native plants that thrive in our area: plants that attract a variety of native animals to your yard. Spring is just around the corner. It's not too early to start working on your summer garden.