Kathy Bildner shared these photos of frost flowers on White Crownbeard (Verbesina virginica) in her backyard. Click an image for a larger version.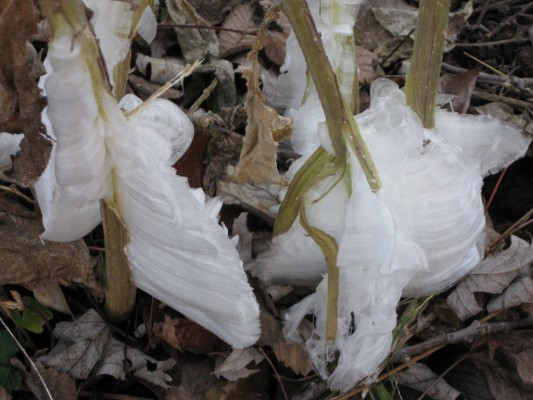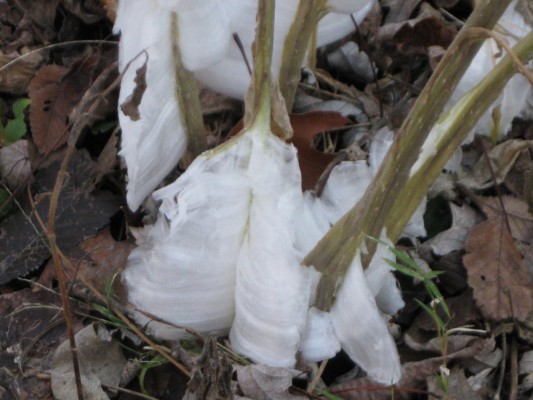 The plant gets 4 to 5 feet tall. It grows from seed easily. It can be aggressive so I cut some of the flower heads off, leaving only the stems to form the frost flowers in the winter.  They form the first few cold days. Once the moisture is out of the stem the frost flowers cannot form again until next year. Read more about frost flowers on Wikipedia.
This is the plant blooming in September.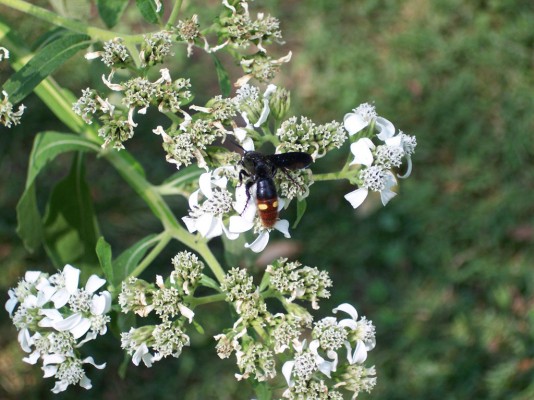 Has anyone else seen frost flowers this year?