---
By Marsha Gebhardt
President, Wild Ones – St. Louis Chapter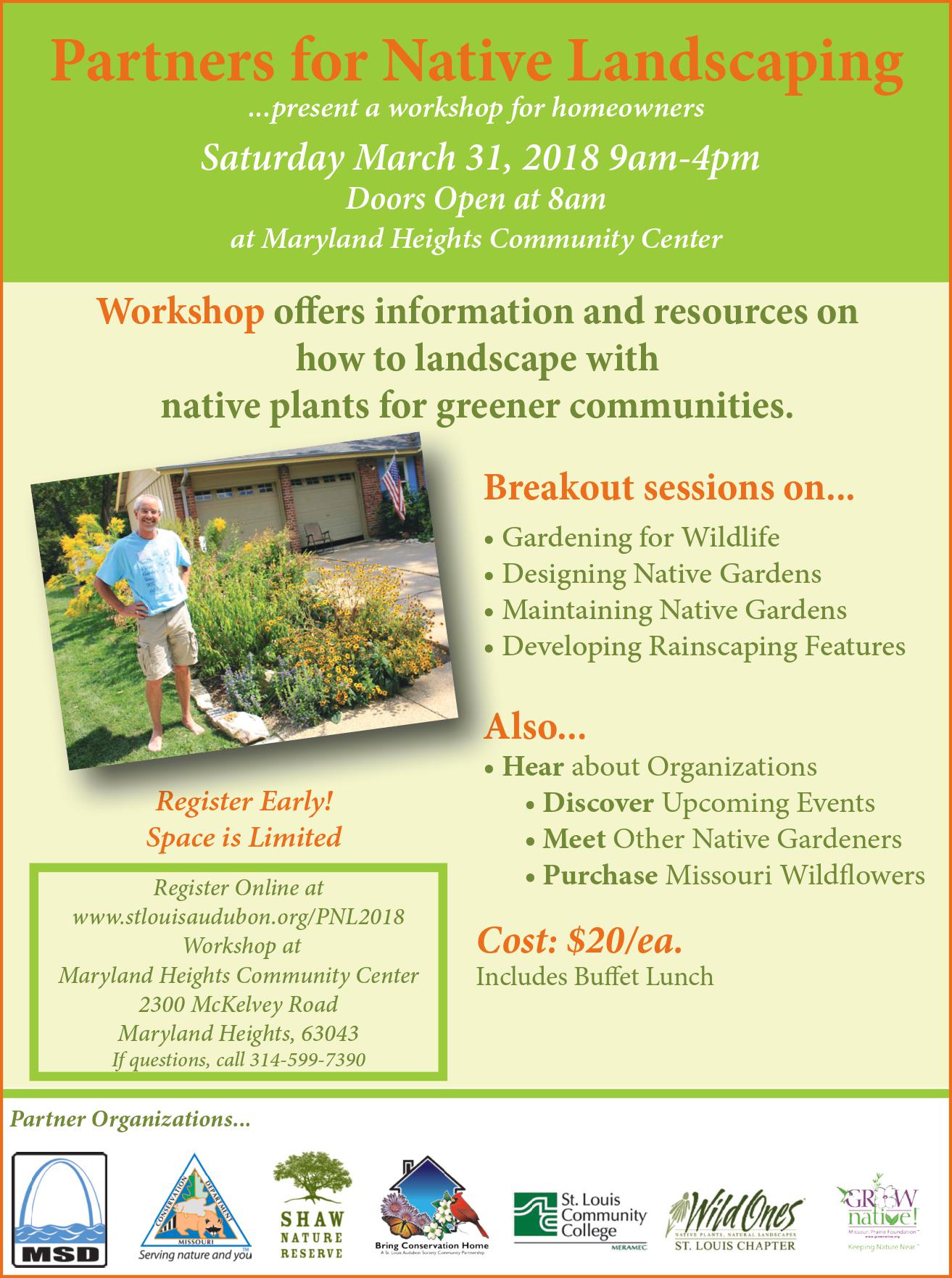 One of the year's first eagerly anticipated native plant landscaping events is open for registration!
As always, our Wild Ones – St. Louis Chapter is key in the development and presentation of the annual Partners for Native Landscaping (PNL) workshop. This year the variety of content will be appropriate for people new to native plants and also will provide information-to-grow-on for more experienced native plant gardeners.
Breakout sessions are:
Gardening for Wildlife
Designing Native Gardens
Maintaining Native Gardens
Developing Rainscaping Features
Date and time: Saturday, March 31, 2018
9:00 a.m. – 4:00 p.m. Doors open at 8:00 a.m.
Cost: $20 per person and includes buffet lunch
Please note the change of location: Maryland Heights Community Center is providing their beautiful facility for very little cost because they are extremely supportive of native plant landscaping. 2300 McKelvey Rd, Maryland Heights, MO 63043.
Registration: Because space is limited, we are requesting that you register and make payment on the St. Louis Audubon's website registration page.
Our partners for this event are St. Louis Audubon, Bring Conservation Home, Shaw Nature Reserve, Missouri Department of Conservation, Grow Native!, St. Louis Community College, and Metropolitan St. Louis Sewer District.