Blog post by Dawn Weber
Board Member-at-Large, Wild Ones – St. Louis Chapter
Photos by Dawn Weber and Kathy Bildner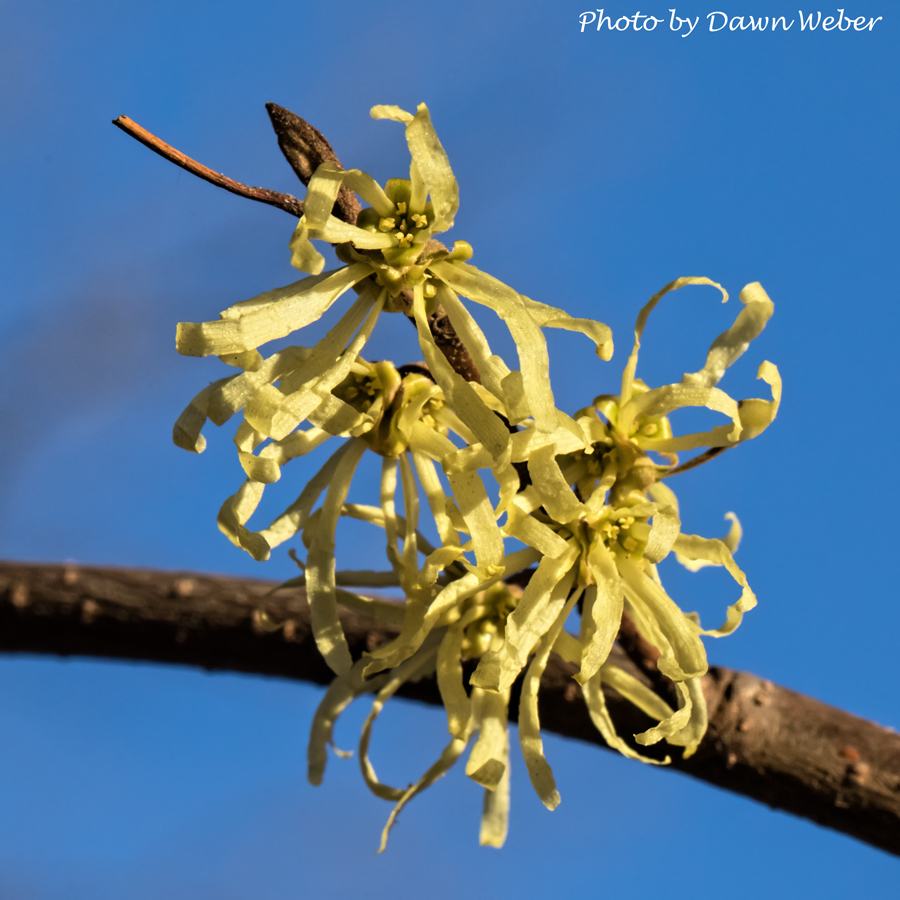 Plant name:
American or common witch hazel (Hamamlis virginiana)
Description
Witch hazel grows as a multi-stemmed shrub or a small tree, as large as 15-20 feet high and wide.
It will flower best in sunnier spots, but can tolerate a fair amount of shade. Witch hazel grows best in moist, acidic, rich soil but ​tolerates average soil moisture, clay soil, and even poor drainage.
The color of the flowers can range from yellow to yellow with an orange-tinged center and will appear any time from October through December. The leaves turn yellow and provide nice fall color.
Why I chose this plant:
I chose to plant witch hazel because I wanted to extend the blooming​ season as long as possible for pollinators and other insects. Witch hazel will be the last plant to bloom in the fall.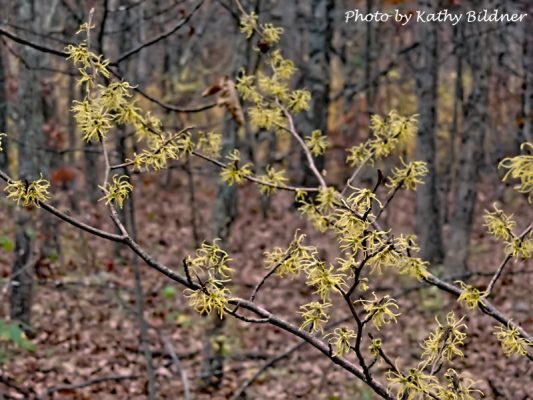 The related Spring or Ozark​ witch hazel (Hamamelis vernalis) blooms in late winter/early spring. Plant both!
Visitors:
Unfortunately I have not noticed any visitors this fall, but it should be attractive to moths and flies. It is a host plant to at least 62 species of moths, including the Unicorn caterpillar moth.
Environment:
This species is native to the Eastern United States, but is not as prevalent in Missouri, where it is found in the St. Francois mountain area.
References:
Where to Purchase:
Forrest Keeling Nursery